About
My name is Felix and this is a place that I use to document things that I learn or appreciate for some other reason. From my posts you can probably guess some of my interests, but the more important ones are my family 👨‍👩‍👦‍👦 and spending time in the mountains ⛰️.
One of the activities that I enjoy in my spare time, is hacking on small projects that usually satisfy some use case for me. You can find more projects and details on my Github profile. I stopped publishing my outdoor activities to Strava but you can still find some past activities over there. My single-page résumé is available here.
Photos are memories to me. The photos that I publish on my blog are usually taken with a Olympus E-P5 with either a 75-300mm tele lens or a macro 17mm. I also publish some photos taken with my phone to Instagram. This is a photo of myself taken by @maria__geller as we descend the northern face of Grimming.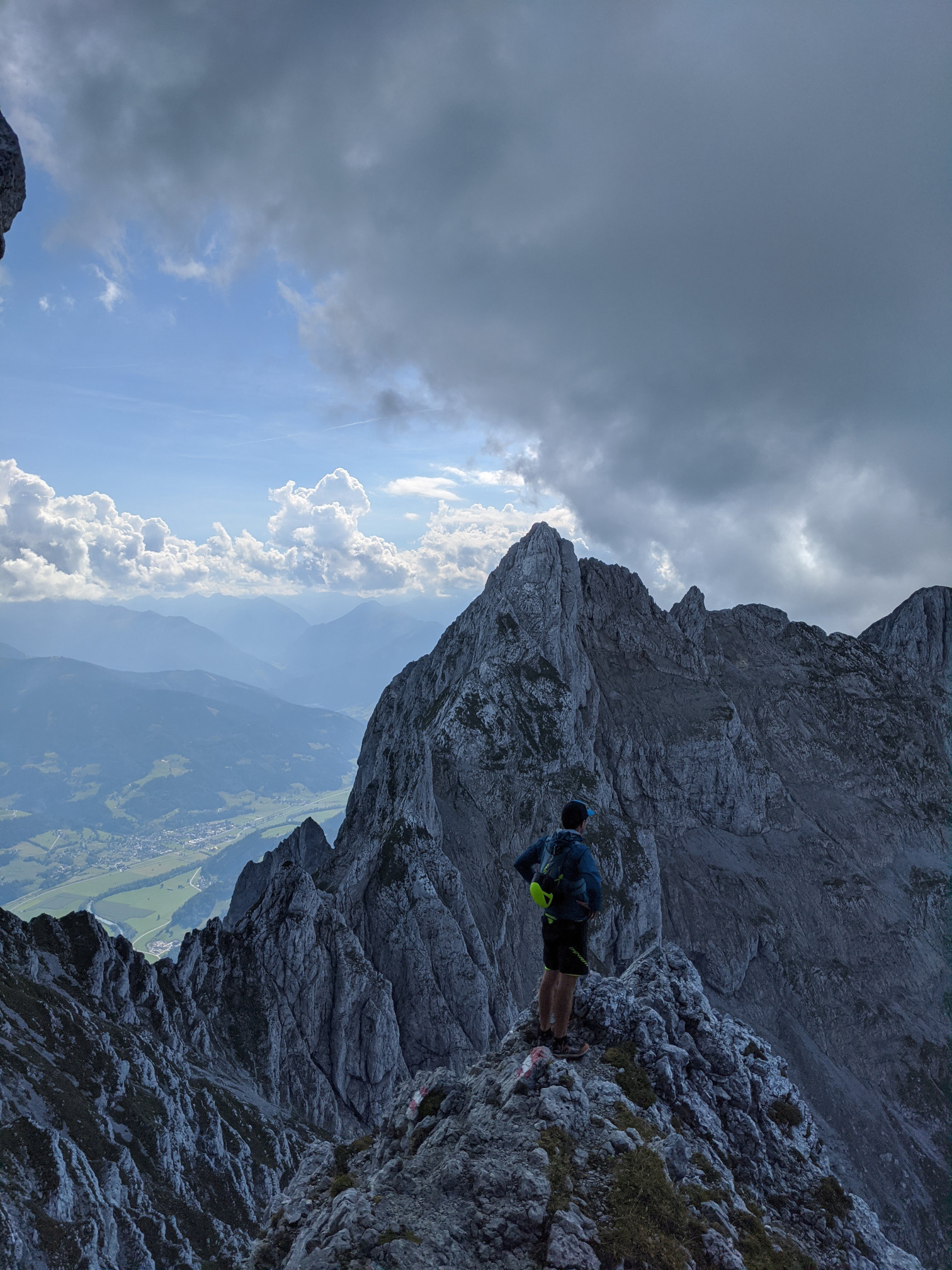 And this is a more traditional and recent selfie: