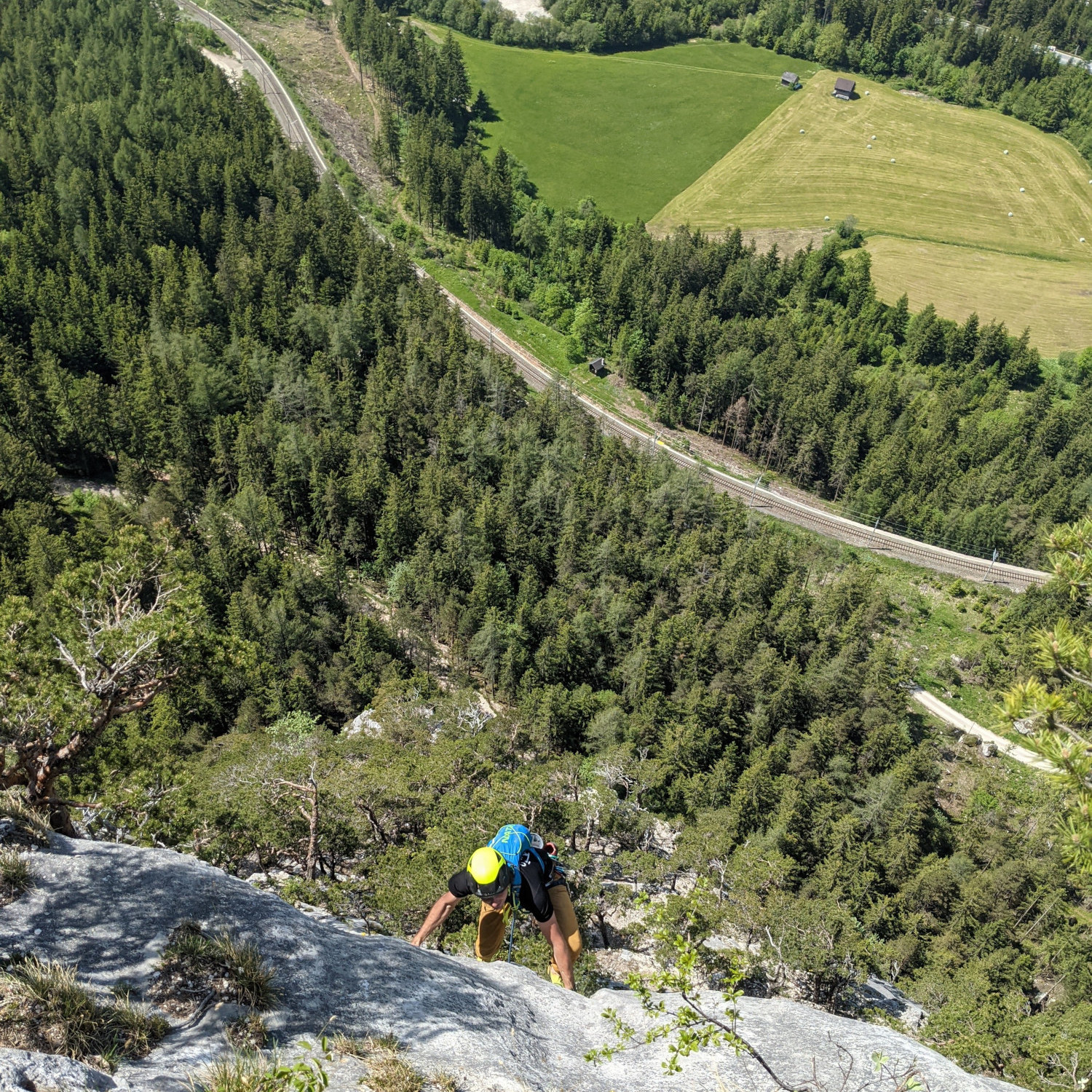 Rock climbing has been a passion of mine for a while, but only after we moved to the Austrian Alpes was it possible for me to go rock climbing outside regularly. There are many things about rock climbing that fascinate me - the freedom to climb more peaks or walls is one of them. I've been eyeing a wall close to home for a long while now and yesterday it became reality 😁.
Turns out we're slow climbers as it took us closer to 8 hours to finish the climb, rather than the "advertised" 4h. While I'm not a seasoned multi-pitch climber, I thoroughly enjoyed the climb. Often you can choose from different routes, there's an exciting ridge towards the end, grooves and cracks to scramble up and the views are just stunning as soon as you are above the trees.

While it's mostly pine trees that manage to survive on the wall, we found a late blooming Petergstamm that sometimes tends to surprise you on exposed southern faces.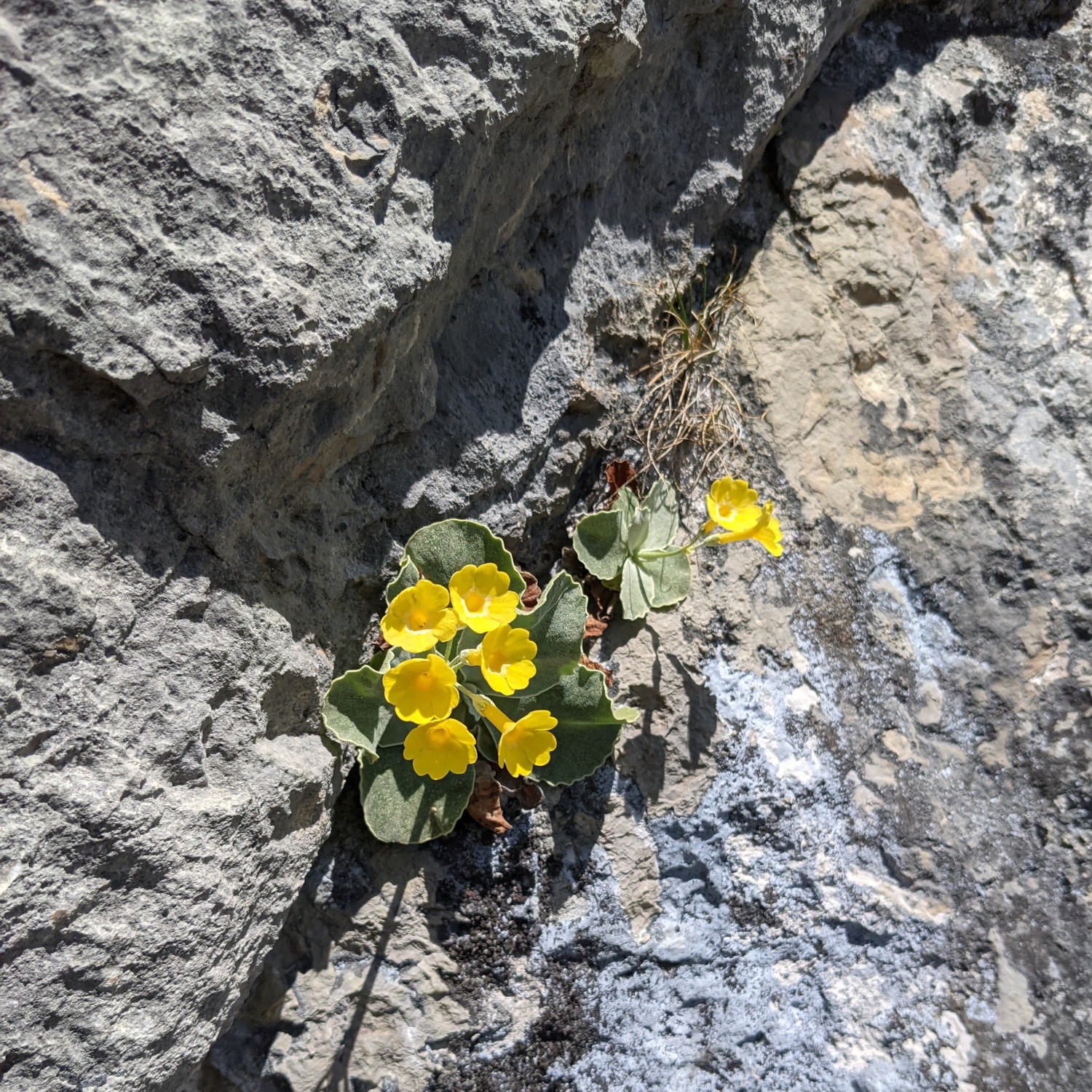 The last climb finishes on a beautiful top and the view towards Multereck is nearly as rewarding as the entire climb.