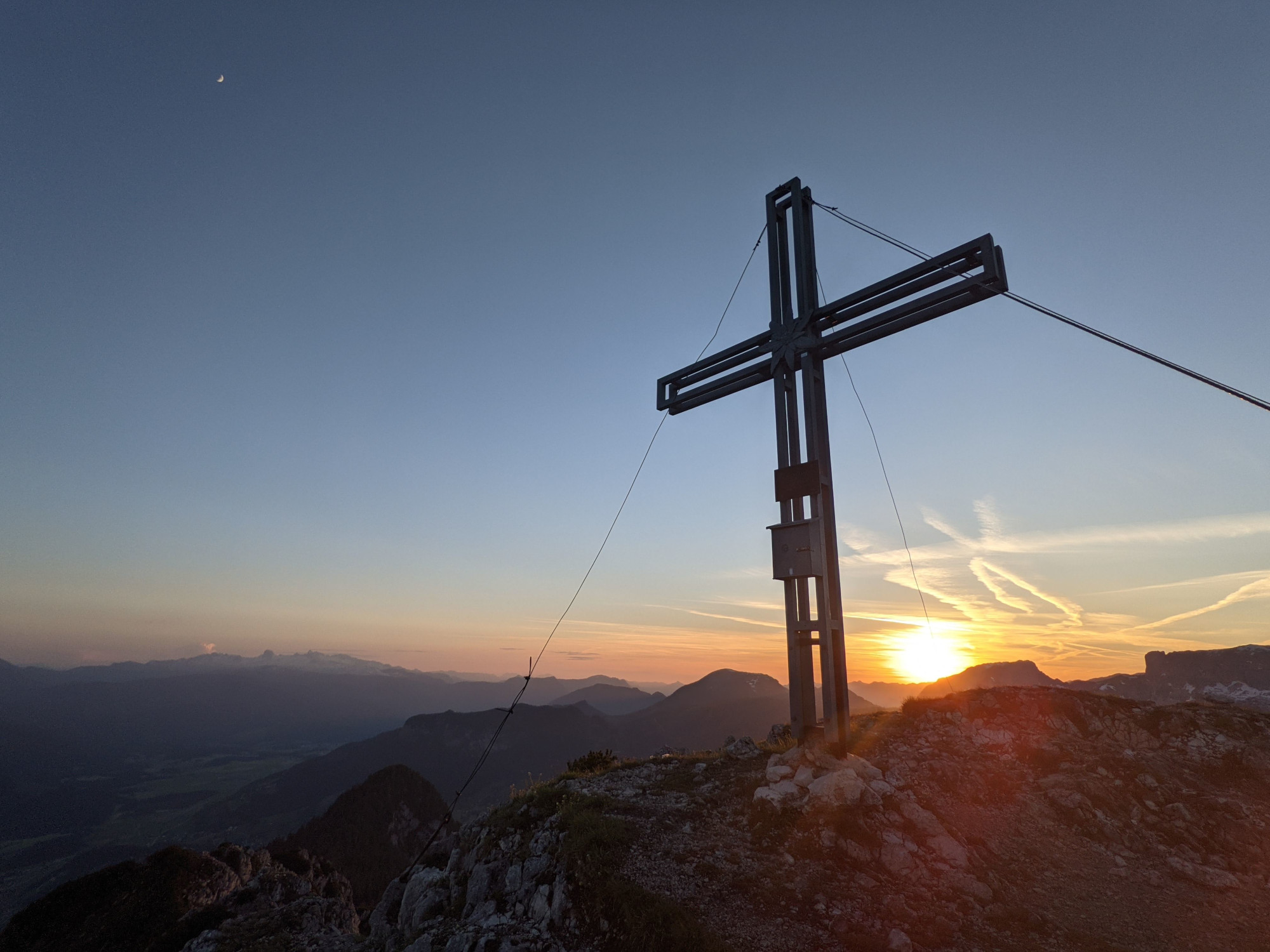 Another evening with some time to play in the mountains! The weather has been amazing the past couple of days and I got lucky to get a chance to go for a run around sunset. Hechlstein's western ridge never disappoints and even going back down is amazing as you get to enjoy the final colors of the sunset!
On the way towards the summit you get to see both summit crosses, where the one in the back is actually much taller than the closer one for the eastern summit 😉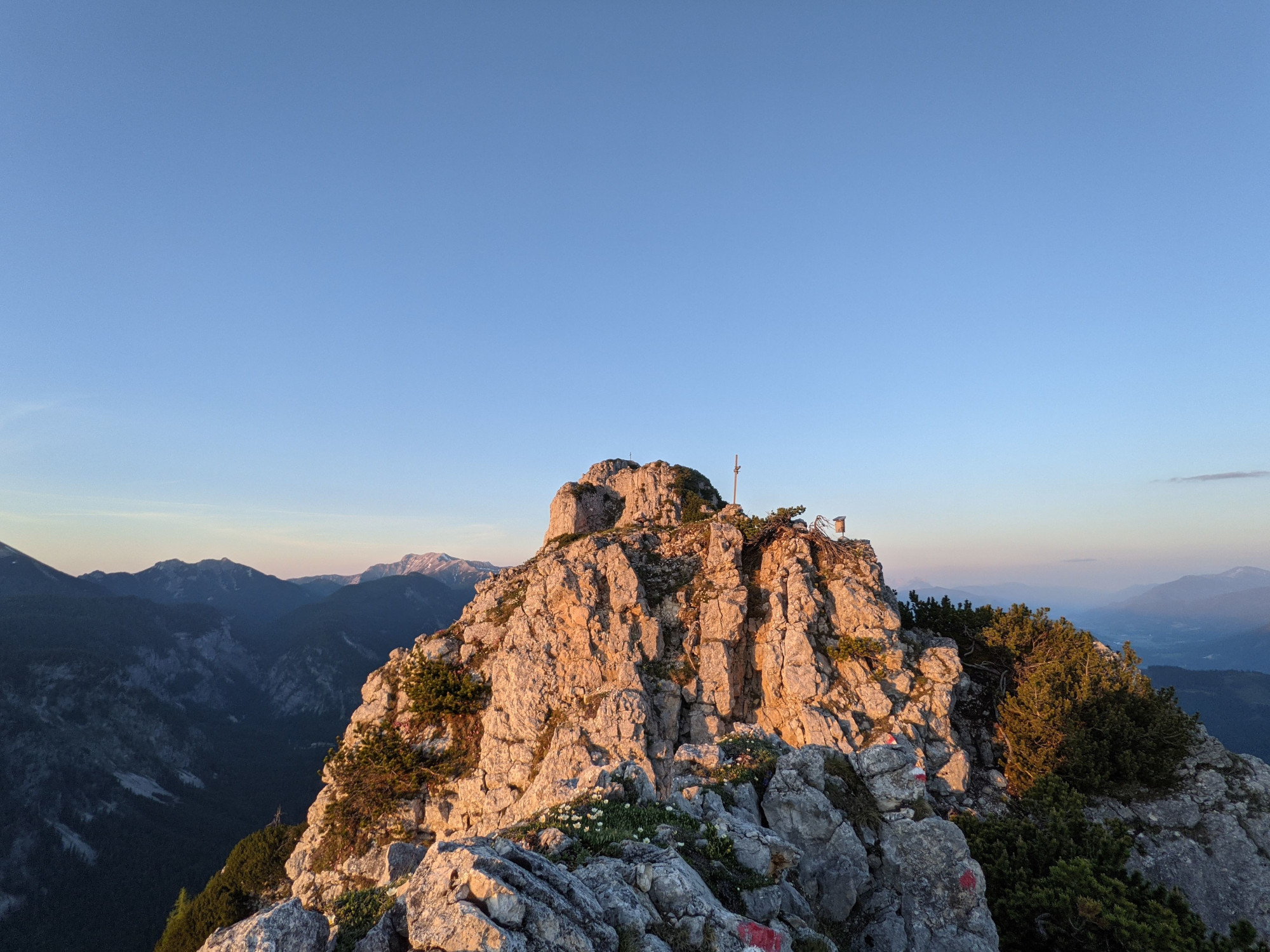 Last time I got to see several yellow this time I got lucky to catch both a yellow Petergstamm and some blue gentian!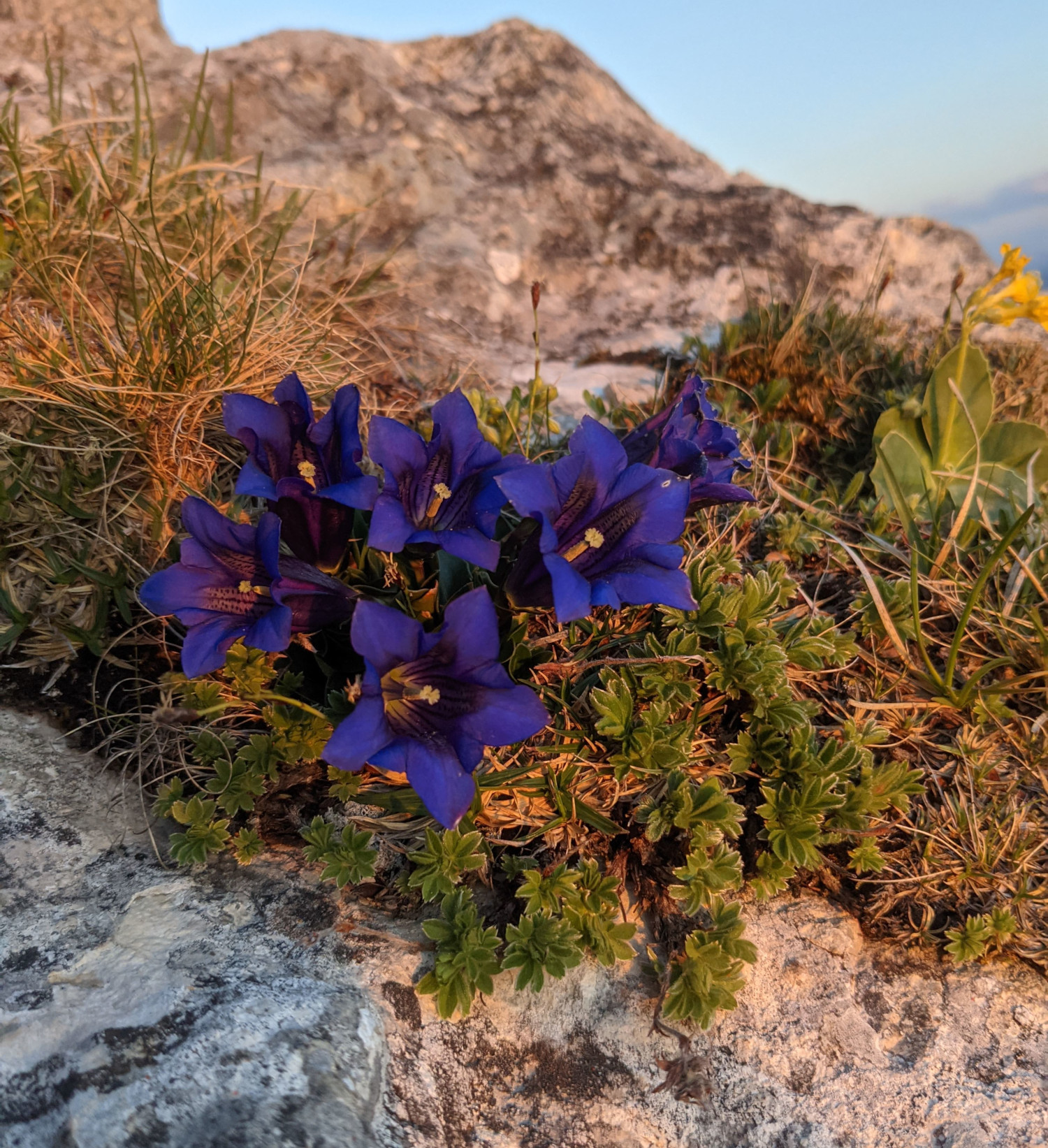 The view west towards Dachstein is always rewarding: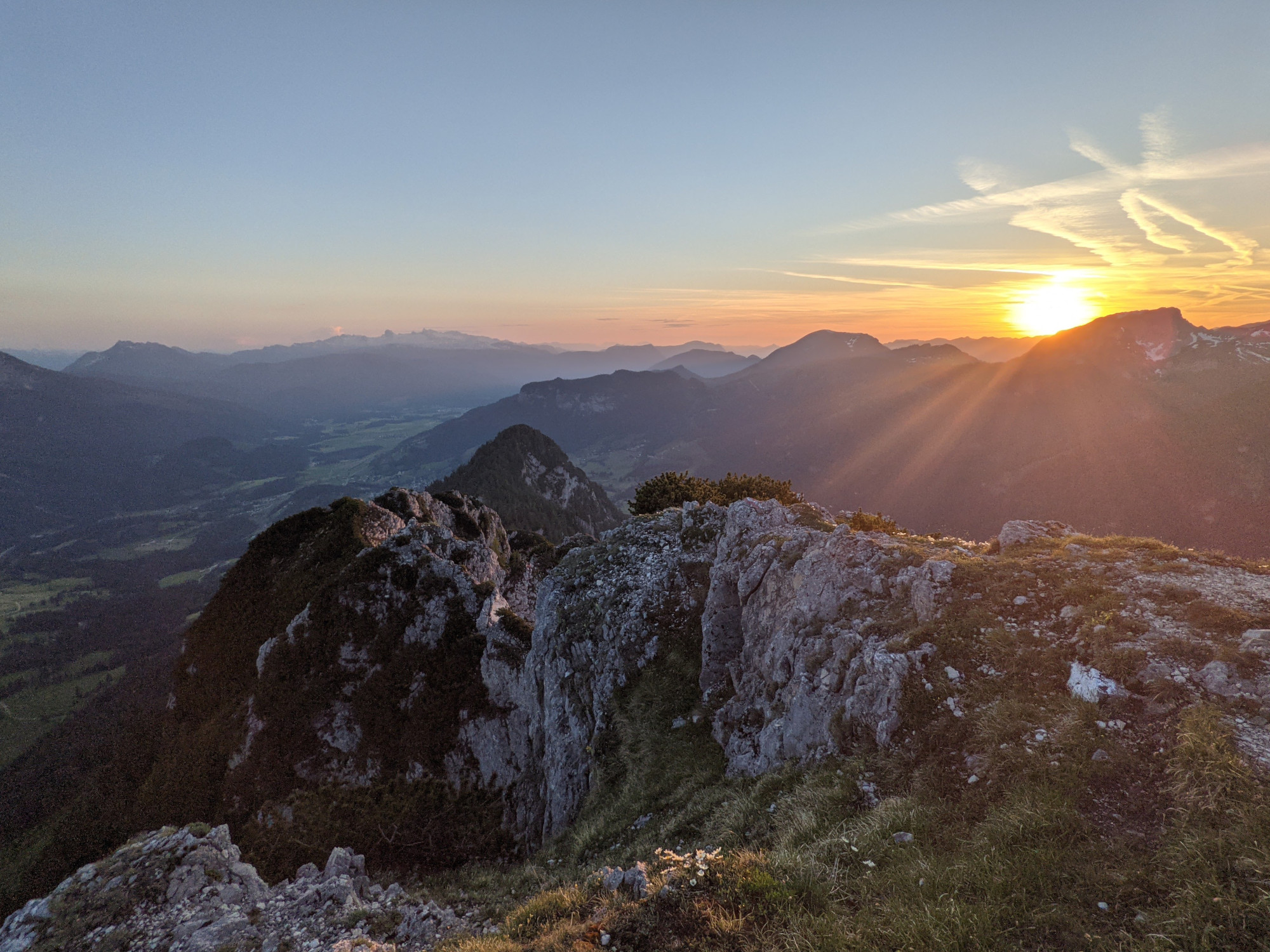 But the soft colors looking east were as amazing: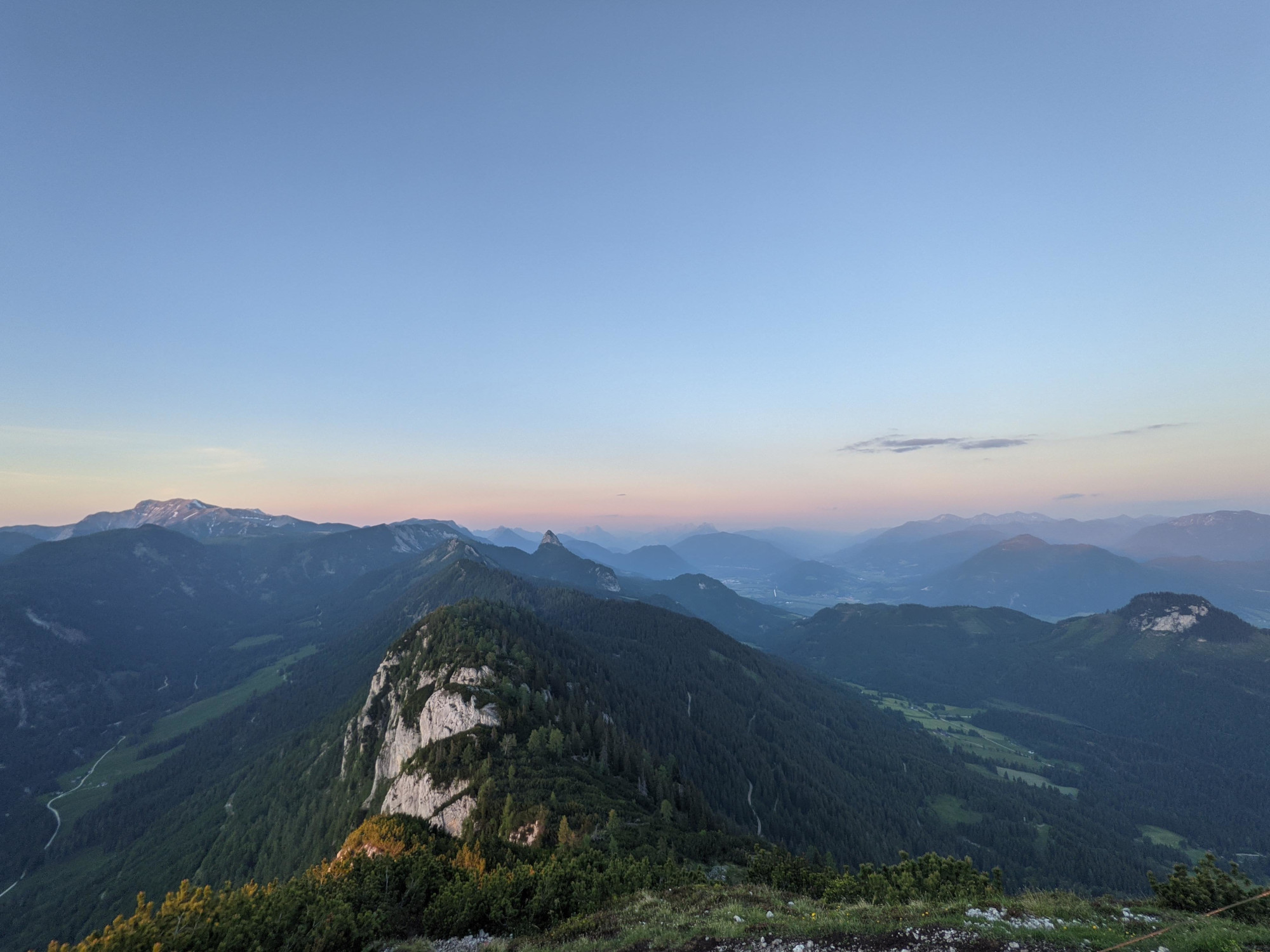 An attempt at using the last rays of the golden hour 😉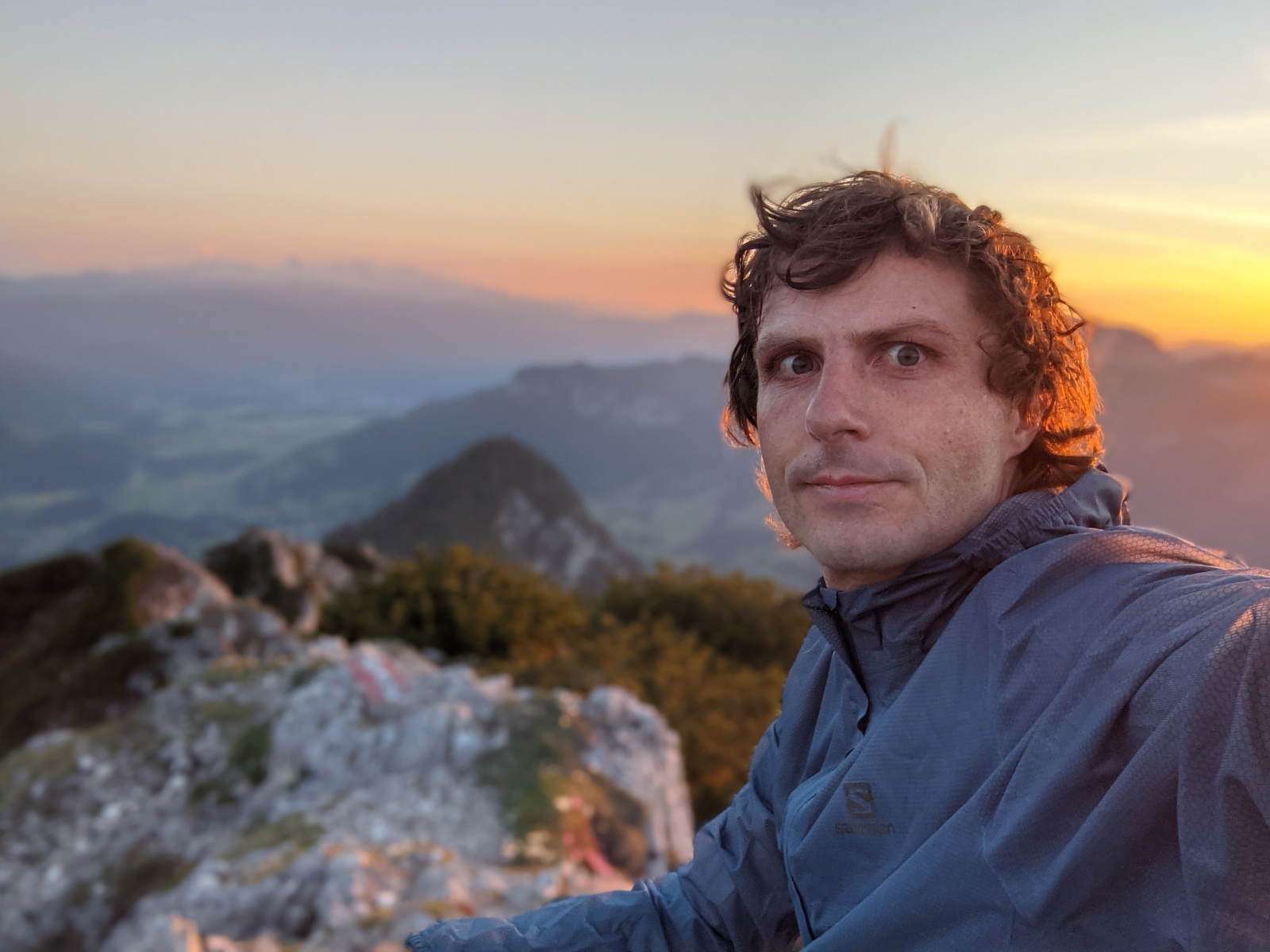 If you compare the sunset below to the one in March, it seems amazing to me how much further north the sun is setting nowadays: